"I can sling a jar to anyone one time, but it's all those people that keep coming back that lets me know we're doing the right thing."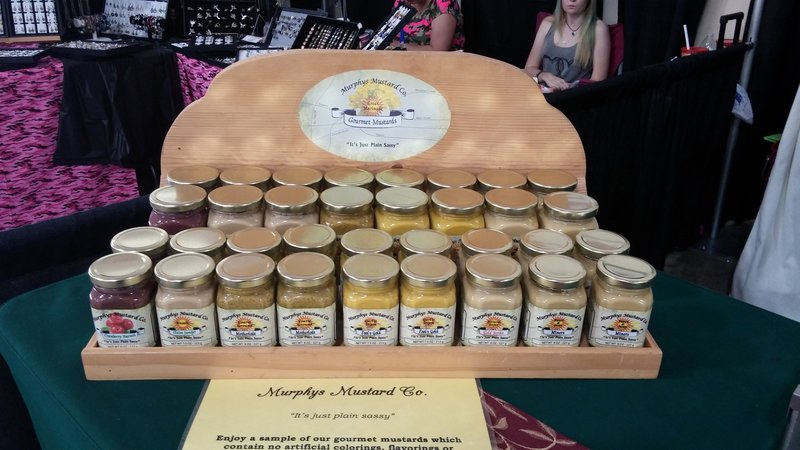 In 2008 Mary Ellen along with the help of her husband Richard started to put the dream into action. Richard opted to build her a commercial kitchen on their property in Murphys, CA. With many hours of research and work for both, Murphys Mustard Co. was approved by the State of Ca. as a Processed Food Facility in June, 2009. Two days later Murphys Mustard Co. was at its first farmers market in Angels Camp, CA.
It didn't take very long for Mary Ellen to realize that after listening to her customers that more blends needed to be created and so began the yearly creation of "another new blend" bringing their total to 6.
Murphys Mustard Co. continues to thrive and Mary Ellen's passion to make mustard that is natural without all of the additives, preservatives, glutens and colorings drives her on and with Richard who does all of the cooking and bottling have grown a company that's thriving and is now is a full time job for both Richard & Mary Ellen.